Baldwin City Council approves charter ordinance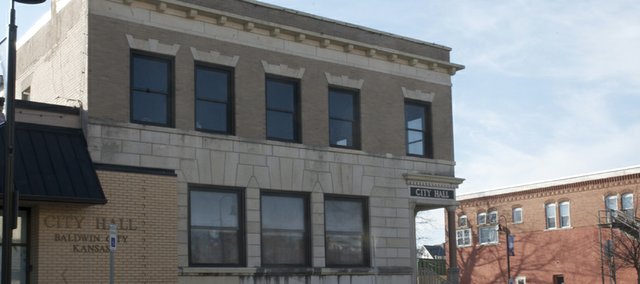 The Baldwin City Council approved Monday a charter ordinance that will allow the city to refinance sewer debt in a coming bond package.
The measure was approved with the required super majority of 4-0, with Councilman Shane Starkey absent. The ordinance allows the city to use its home rule authority to retire sewer debt through general obligation bonds. However, the city will continue to retire the debt from sewer fund revenues and not through mill levy support.
The council took the same step earlier this year so that it could refinance outstanding water utility debt.
Better interest rates in the current economic environment motivated both actions.
In a written report to the council, City Administrator Chris Lowe said interest rates of 3.6 to 3.8 percent were now available. He told the council on Monday, rates had improved since that was written.
Lowe said about $356,000 of sewer utility debt with an average current interest of 4.04 percent would be refinanced. The sewer debt will be part of a $7.5 million general obligation bond package that will be bid in late January or early February, Lowe said. It will include financing for this summer's Sixth Street project, the North Sixth sewer district and refinanced water utility debt.
In other action, the council:
• Approved a resolution authority the city's membership in the Kansas Mutual Aid Program for utilities.
• Approved renewals for cereal malt beverage licenses for Kwik Shop and Santa Fe Market.
• Heard from Lowe that response to online bill paying through the city's new website has be good.