Baldwin boys cruise in opener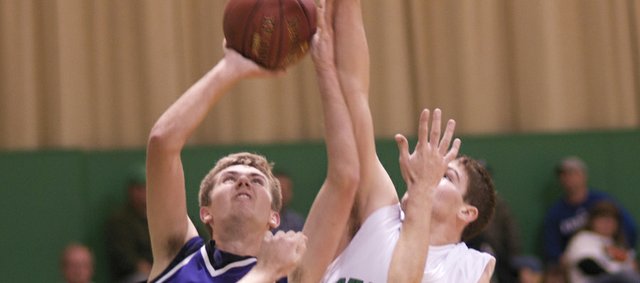 Winchester — Baldwin High School pulled away early against an over-matched Jefferson County North to win its basketball opener, 63-43.
The 4A Bulldogs built a double-digit lead, 14-4, with 2:30 to play in the first quarter and was never threatened by the home-standing 2A Chargers. Senior Caleb Gaylord led the way for Baldwin, scoring 18 points.
"We took care of business like we should against a smaller school," said Baldwin coach Dustin Loechner.
"I was happy with our transition game. They ran a zone and that has a way of slowing down offenses. We were able to get out in transition, beat them down the floor and attack the zone from the back side. We did that and were able to build a little cushion.
Baldwin (1-0) 19 19 12 13 - 63
Jefferson County North (0-1) 8 15 4 16 - 43
Jeff County North: Cory Noll, 9; Cole Brickell, 7; Shawn Lane, 6; Bryce Noll, 4; Luke Pyle, 8; Jacob GrandPre, 2; Ole Eidsvig, 7
Baldwin: Tim Craig, 11; Cornell Brown, 11; Luke Fursman, 5; Michael Burton, 8; Caleb Gaylord, 18; Quinn Twombly, 4; Christian Gaylord, 6