U.S.

59 project to be completed in October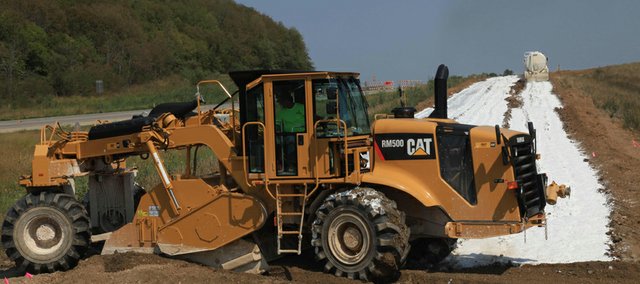 Topeka — The nearly three-year long U.S. Highway 59 realignment project is nearing the end of the road.
"We're hoping to open it the first week of October," said Kim Qualls, a spokeswoman with the Kansas Department of Transportation.
There is still paving, striping and signage work going on, Qualls said. She said some folks may see a particular part of the project and believe that it's finished now, but they aren't seeing the whole thing.
The first phase of the project, which began in January 2009, entailed earthwork and construction of bridges for an 11-mile four-lane freeway between Lawrence and Ottawa. That cost $57 million.
The second phase is the surfacing and pavement work, totaling $24.7 million. Currently, that is happening on the north end of the project, which is close to the southern city limits of Lawrence.
A 7.6-mile stretch of the freeway in Franklin County — costing $63.5 million — was completed and ready for use in 2010.