Baldwin City man killed in
U.S.

59 wreck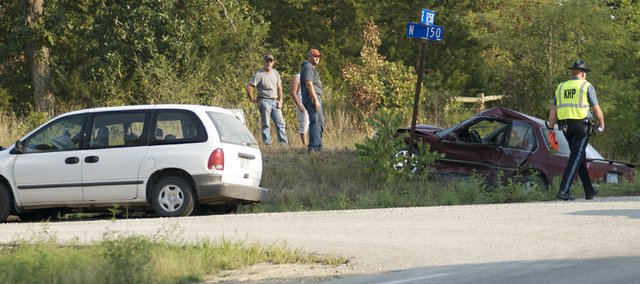 Homer L. Broyles, an 84-year-old Baldwin City resident, died Tuesday evening after a collision on U.S. Highway 59, near Baldwin City, according to a Kansas Highway Patrol report.
Broyles was crossing U.S. 59 on N. 150 Road when a 1999 Maroon Dodge Caravan, traveling south, struck the vehicle Broyles was driving, a 1993 Honda Accord. The accident occurred two miles south of the junction of U.S highways 56 and 59 on a two-lane section of the highway.
The driver of the van, a 30-year-old Ottawa woman, was also injured in the accident, but the injuries were not considered to be life-threatening.
The accident was reported at 5:08 p.m.