Baker volleyball star win weekly
HAAC

honor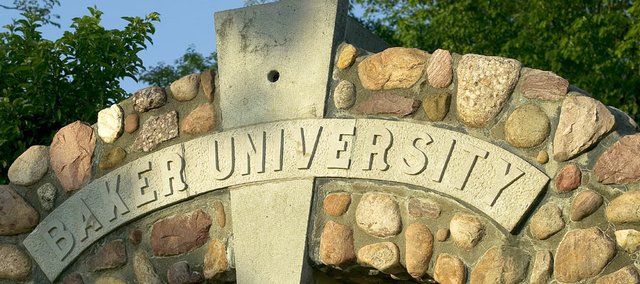 After leading the Baker University volleyball team to a 2-2 finish at the Northwestern College Tournament over the weekend, the Wildcats Renata Dill was awarded the Heart of America Athletic Conference Libero of the Week award.
Dill averaged a league-best 4.2 digs per set last weekend as Baker claimed a pair of victories over Valley City State in three sets and Dakota Wesleyan in four.
A junior from Manhattan, Kan., Dill tallied 63 digs in 15 sets while compiling a .989 reception percentage, making just one error in 91 attempts.
The Wildcats will return to action this weekend as they travel to Bellevue, Neb., to take on four teams at the Bellevue University tournament.
Baker will face Concordia on Friday at 1 p.m. and Briar Cliff at 7 p.m., then faces Dordt on Saturday morning at 11: 30 a.m. and finished up competition against Doane at 3:30 p.m.