Baldwin defeats Tonganoxie, 2-1, in soccer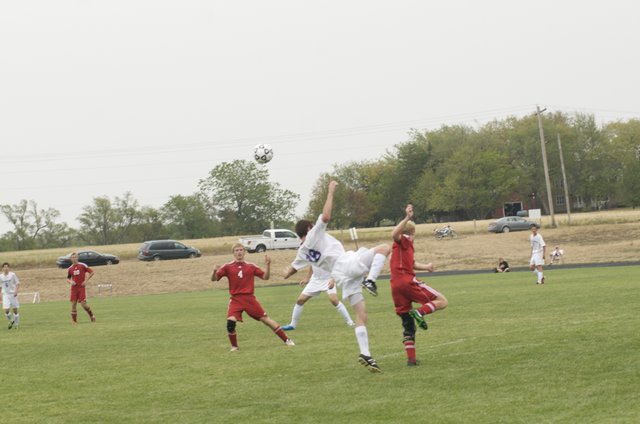 Baldwin High School edged Tonganoxie, 2-1, on the strength of two quick second-half goals in what was the season opener to two state qualifying teams from a year ago.
Tonganoxie grabbed a 1-0 lead with 3:54 to play in the first half when junior Dylan Olson scored from in front of the goal. The Chieftains had other excellent opportunities to score in the first half but couldn't convert.
Baldwin also had a difficult time finishing. The Bulldogs' frustration ended when junior Russell Cloon scored from the right side of with 29:49 left in the game.
Ten minutes later, the Bulldogs got the lead when junior Nick Joslyn centered the ball into the box where junior Alec Petry got a foot on it. The ball dribbled to the line where it appeared to die before spinning across the line.