Baldwin board instructs staff to get bids for bus video cameras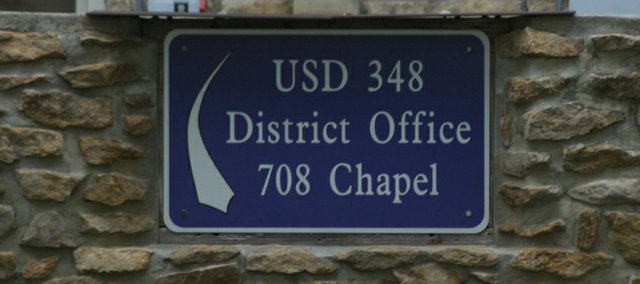 The Baldwin school board took a step toward placing video cameras in school buses by voting Monday to seek bids for the cameras.
The decision came on a 4-3 vote with Nick Harris, Chad Christie, Bill Busby and Ande Parks voting in favor and Sandy Chapman, Ruth Barkley and Sheryl Gill voting no.

The board first discussed video cameras to monitor student behavior a year ago but decided against the purchase. At that time, the district found it would cost about $21,000 to put the cameras on all district buses.
Parks reintroduced the issue in May and secured the support of Harris, Christie, Busby and Tony Wedel, who subsequently resigned from the board. However, action on the matter was delayed until after a June presentation from Apple Bus Service seeking to provide contract transportation service for the district, which the board chose not to pursue, and then to investigate the cost of paying monitors to ride buses as an alternative to video cameras.
Gill, a longtime administrator in the Santa Fe Trail school district who replaced Wedel on the board, suggested the monitors, which she said ended behavioral problems on that district's buses.
On Monday, Superintendent Paul Dorathy said it would cost about $45,000 annually to place monitors on all district buses.
The majority of the board agreed monitors would be a better solution, but the annual cost made it too expensive compared to the one-time cost of the cameras. They also argued cameras were needed to deter and document bad behavior.
Barkley remained opposed, stating that cameras couldn't record everything and students would learn how to outsmart them.
Chapman, who said in June that bus security should be considered in an overall district security discussion, protested giving priority to behavior problems on buses over those in classrooms and hallways.
Busby said he thought the cameras were justified because of the danger of problems in a moving vehicle.