Black Jack Battlefield nears national historic landmark designation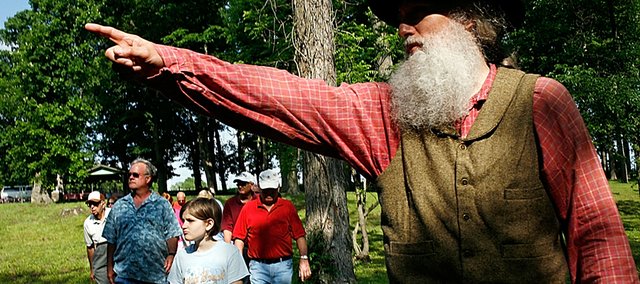 Black Jack Battlefield and Nature Park is just one signature away from being designated a national historic landmark by the National Park Service.
The trust that runs the nearly 60-acre site near Baldwin City started the application process in 2009. All that remains is the literal signoff from Secretary of the Interior Ken Salazar.
Board member Kerry Altenbernd made a presentation to a committee in Washington, D.C., in May. That committee forwarded the application to another committee, this time in Denver. From there, it went back to the Department of the Interior.
Black Jack supporters have been patient — a needed trait in the bureaucratic waiting game.
"In May, we were told it would be six months," Altenbernd said. "We have no idea if that's a minimum or a maximum or what."
The designation is the highest possible in the parks service. Altenbernd said getting it would give Black Jack better access to grants, increase heritage tourism and "show the importance of the site and get it the national recognition it deserves."