Primary election results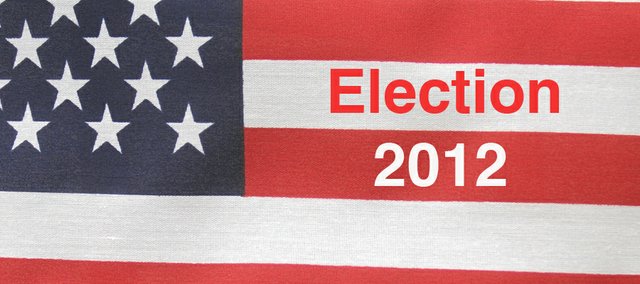 Tobias Schlingensiepen of Topeka edged out Bob Eye of Lawrence in a close three-way contest for the Democratic nomination for the 2nd District U.S. House seat. The winner will face Republican incumbent Lynn Jenkins in November.
In the GOP primary for 3rd Kansas Senate seat, Anthony Brown, currently a member of the Kansas House from Eudora, easily defeated former Leavenworth County Commissioner J.C. Tellefson. Brown will face incumbent Tom Holland of Baldwin City in November.
Republican TerriLois Gregory, who moved to Ottawa and filed for the 59th Kansas House seat, will not be returning to Topeka. She was soundly beaten in the GOP primary by Blaine Finch of Ottawa.
Democratic nomination for 2nd District U.S. House
Scott Barnhart, Ottawa, 7,566 26 percent
Boy Eye, Lawrence, 10,171 35 percent
Tobias Schlingensiepen, Topeka, 11,582 40 percent
Other races of local interest
Rebuplican nomination for 3rd District Kansas House (40 of 43 precincts reporting)
Anthony Brown, Eudora, 3,111 68 percent
J.C. Tellefson, Leavenworth, 1,434 32 percent
Both the Republican, Erica Anderson of Baldwin City, and Democrat, John Wilson of Lawrence, running in the 10th Kansas House District, which includes Baldwin City, are unopposed.
Republican nomination for 54th District Kansas House
Debra Childers, Auburn, 796 30 percent
Ken Corbet, Auburn, 1,355 51 percent
Dana Webber, Scranton, 526 20 percent
59th District Kansas House (Democrat)
Caleb Correll, Ottawa, 375 62 percent
Stanley Wiles, Ottawa, 251 38 percent
59th District Kansas House (Republican)
Blaine Finch, Ottawa, 2,325 60 percent
TerriLois Gregory, Ottawa, 1,549 40 percent
Check back for more updates.