Baldwin bows out of state Legion tournament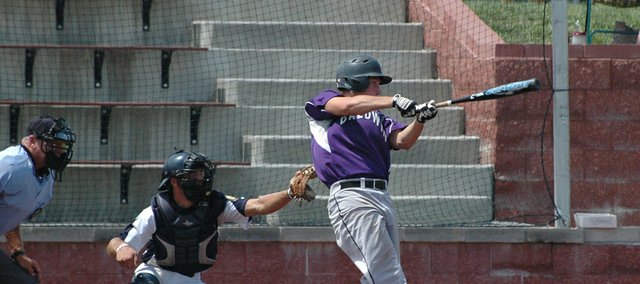 The Baldwin City baseball team bowed out of the American Legion AA State Tournament in Sabetha with two losses.
Baldwin lost in opening round action Wednesday to back-to-back state champion Pratt, 4-1. Coach Brian Turk said the team had chances but didn't get hits in key times.
"We had several opportunities to plate some runs but left the bases
loaded twice and stranded two runners in two different innings," he said.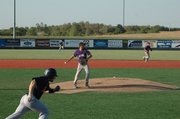 The team's sole run was scored in the seventh off a sacrifice fly by Tyler Cawley.
Baldwin played the host team Sabetha on Thursday in the losers' bracket. Sabetha prevailed in the back-and-forth contest, 7-6. The home team took the lead in the bottom of the sixth with a two-out, two-run rally.
Baldwin had a difficult bottom of the fourth, when Sabetha sent nine batters to the plate without benefit of a hit, scoring three runs to retake the lead 5-4.
"We gave away too many bases on walks and errors and it eventually was too much to overcome," Turk said.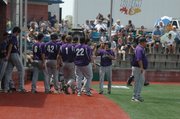 Colton Stark went 2 for 2 at the plate with a triple and shortstop Brock Randels also collected two hits.
" It was a great experience for our young group and we couldn't have been more pleased with how well the guys came together and played as a complete unit down the stretch to earn a state berth again this summer," Turk said. "It was a very productive summer season and the team showed a lot of growth and development that we hope to build on this off-season and benefit from heading into next spring."