Questionnaire:
JC

Tellefson, 3rd District Kansas Senate race
Editor's note: Former Leavenworth County Commissioner J.C. Tellefson of Leavenworth is running against state Rep. Anthony Brown in the Republican primary for the 3rd Kansas Senate District, which includes Basehor, Tonganoxie, Eudora, Baldwin City and a portion of Lawrence. Click here to read more about Tellefson.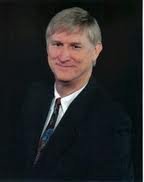 Biographical information
JC Tellefson
Age: 59
Occupation: Retired Naval officer, former Leavenworth County Commissioner
Married: Yes
Children: Two
Experience: Former Leavenworth County Commissioner
Education: Graduate of Kansas State University with a bachelor's degree in journalism; graduate work completed in business.
Q: There has been much concern that the tax cuts signed into law by Gov. Sam Brownback — especially the portion that eliminates taxes on non-wage income for numerous business owners — will deprive the state of the revenue needed to properly fund schools, social services and public safety. Will you seek or support efforts to pare back those tax breaks for businesses?
A: Everyone should pay his or her fair share of the state's expenses. Corporate and partnership income needs to be taxed once, when it is distributed to the owners.
Q: Do you think schools are adequately funded? If not, what would be a proper level of funding and how would the state get that revenue?
A: We must prepare our children for the future. Money will not assure they are prepared. We need to embrace innovation and technology, while we let the teachers educate. No one cares more about Kansas' children than do parents and teachers.
Q: Are there areas in the state budget that could be reduced? Please provide specifics.
A: We need to reduce the Departments of Commerce and Education and their budgets, but those actions are not within the purview of the Legislature. We need to increase salaries for public safety employees, and teachers.

Q: Why should voters select you instead of your opponent?
A: I am the candidate in this primary that understands the unique representative requirements of Leavenworth County that are created by our military and VA installations, as well as our universities and our prisons. I am best positioned to defeat Sen. Tom Holland.