Baldwin board approves virtual program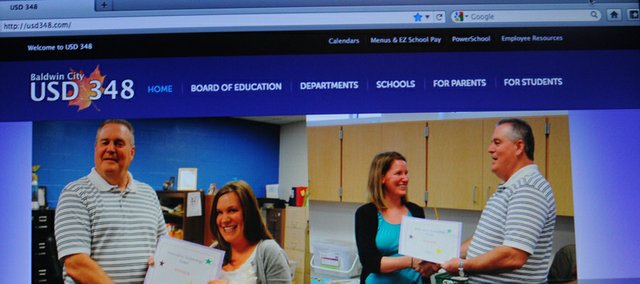 Junior high and high school students living within Baldwin USD 348 boundaries will have the opportunity next school year to take district classes from the comfort of their homes.
The USD 348 Board of Education recently agreed to start a virtual program for junior high and high school students. The Internet program offered through a partnership with the Southeast Kansas Educational Cooperative-Greenbush the will start with the 2012-2013 academic year.
Superintendent Paul Dorathy said parents have called to express interest in the program but he didn't know yet what enrollment would be. Target students would be those students being home schooled or taking virtual classes offered in other districts.
"It would be available for somebody wanting to finish classes for a diploma," Dorathy said. "That would be a possibility as long as they live in our district."
The district will get the full share of state per pupil state aid for full-time students, which is $4,012 this year. The district will pay Greenbush $2,000 next year for each student enrolled in more than three classes.
The district will require students to get the permission of a junior high or high school principal to take less than five classes.
"We want to get the full funding from the state," Dorathy said. "That's why we require five full classes."
Baldwin High School Principal Rob McKim said there had been interest expressed in using the program to make up classes. That was a possibility with permission, but the student would have to do the work outside of school, he said.
Greenbush will supply instructors and administrators for the program.
Computer class work would consist of online lesson packages for each course, question-and-answer forms and some videos. There would be some hands-on work required.
"They would be able to make contact with the instructor, but it might not be live contact," Dorathy said.
Those students taking English, math, science or social sciences would be required to take the same state assessment tests as their traditional school counterparts.
Students enrolled in five virtual classes and one accredited class in the junior high or high school would be eligible to participate in sports and other school activities, Dorathy said.
Students completing the required classes would get a diploma from the district and able to participate in graduation ceremonies. Dorathy said he didn't know if they would be eligible for class honors.
"That's a good question," he said. "That's something we'll have to think about."