5 Questions: Healthy eating
Good, nutritious foods need not break bank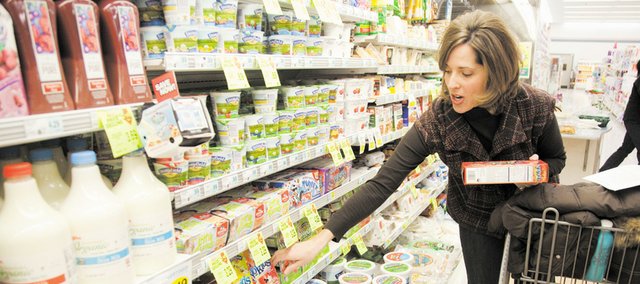 March is National Nutrition Month, so we turned to Susan Nicholson, a registered and licensed dietitian and author of "7 Day Menu Planner For Dummies," about budgeting for nutritional home meals.
Q: What do you think about clipping coupons?
A: The amount of money you can save depends on your interest level. Those who devote their time and energy to clipping coupons save a lot.
Q: Do you recommend buying generic food brands?
A: Store or generic brands seem to have improved greatly over the last few years, and you should rarely hesitate to buy them. If you're devoted to the flavor of one brand over another, then by all means, buying a store brand isn't worth it.
Q: What are your thoughts on buying in larger quantities to save on per-ounce or per-serving costs?
A: Buy larger quantities of nonperishables if you have the space to store the extras; you'll save money and time. Typically, a big jar of something that you use only occasionally isn't worth it, even if you save a little bit. You'll usually end up throwing it out anyway, so where are the savings?
Q: How can I save at the meat counter?
A: Lean meats and fish have little waste because their fat and moisture content are low. Ground beef that's 20 percent fat may be cheaper, but 95 percent-lean ground beef has much less waste. You pay for more good-for-you protein and less unhealthy fat. Poultry that has been "plumped" with water and salt is the opposite and loses a lot of moisture when cooking. You're paying extra for that water only to watch it cook away.
Q: What about packaged meals?
A: They may save a little time, but at what price? Convenience dinner portions often aren't enough to fill the heartier eater. If a dinner says it has four servings, it's probably actually closer to two-and-a-half. Is that a bargain? The flip side is that convenience foods are less expensive than fast foods. If you add a big serving of vegetables to the dinners, you can justify them occasionally. Just don't let your freezer look like the freezer section of the grocery store.