Distinguished
BHS

alumnus will be keynote speaker at

BEF

luncheon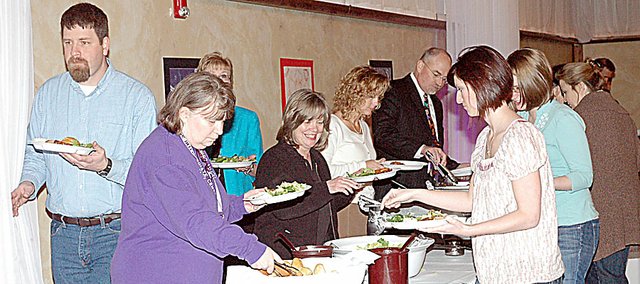 Mike Carriker and Merle Venable will be headlining this year's Baldwin Education Foundation Luncheon.
The Baldwin High School alumnus and distinguished BHS football coach will be honored at the fifth annual event, which is set for noon March 10 at Stony Point Hall. The luncheon is the largest fundraiser of the year for BEF.
"It's still our big fundraiser and celebration of education," BEF Executive Director Kathy Gerstner said. "We will still be highlighting our grants, the great work we are doing at the foundation and the great work our teachers and students do everyday."
The keynote address will be given by distinguished alumnus, Capt. Mike Carriker, a 1973 Baldwin High School graduate. He is currently the chief test pilot on the Boeing 787 Dreamliner.
The choice for the keynote speaker was fairly easy, Gerstner said.
"When you starting asking people about distinguished alumni and talking about Baldwin High graduates who have done interesting things, his name comes up in every conversation," she said. "He seemed like a natural choice. So we wrote him, asked him if he would do it and he agreed. We are very excited to have him as our guest."
In addition to being an alumnus, Carriker ties in with a group of current BHS students. The Real World Design Team, which recently won the state title for the third-straight year, is working on the Dreamliner for their state and national project this year. The BHS team will be at the luncheon next week to talk to Carriker about the plane, his job and its project.
"It's very serendipitous," Gerstner said. "It's great for those kids. They are doing terrific things and that's awesome since that is what their project is all about. It's great that it all came together."
The other honoree is Venable, longtime BHS football coach, who led the Bulldogs win one state championships and two runner-up finishes. The school board approved a proposal to name the complex around BHS the Merle Venable Sports Complex.
"Merle and members of his family will be on hard," Gerstner said. "We are excited about that."
In past years, Superintendent Paul Dorathy has given the keynote address at the luncheon and breakfast, which is what it was during the first three years of the event. Dorathy used to summarize USD 348's year and tell patrons and staff member what was ahead for the district. However, the foundation wanted a change this year.
"We thought about what we could do to improve it and what would be exciting and interesting to our audience," Gerstner said. "We thought that it would be exciting to have a distinguished alumni speak at our luncheon. We've had Mr. Dorathy speak and we've had the DLR Group talk about the bond projects. We wanted something new and interesting this year."
Tickets are $25 and available at the USD 348 District Office and the Baldwin Junior High office. Attendees may also RSVP by March 4 to Kathy Gerstner at (785) 594-0404.
"We would prefer if they could at least let us know if they will be there by Friday," Gerstner said. "They could always reserve a ticket and pay at the door. There will be a limited number of tickets available at the door."