Community garden ready to go with spring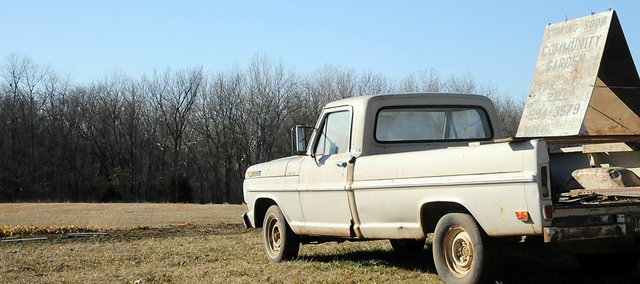 Plans for a community garden in Baldwin City have been in the works since 2008, but local gardeners will have their first chance to see what they can grow this April.
Tammi Zibell of the Business and Professional Women's foundation had the first public meeting regarding the community garden Feb. 23 at the Baldwin City Public Library, where she announced the ground should be tilled up in the middle of March and then plots will be available for purchase.
"There was a lot of time where we waited, getting nowhere, and finally got the land from the mayor, which was wonderful," Zibell said. "It's very exciting."
The community garden is located on a two-acre piece of land north of Oakwood Cemetery. Two sizes of plots can be purchased, a 10-foot by 50-foot plot for $15 and a 20-foot by 50-foot plot for $25. Zibell said the goal is to have the plots available for the public by April 1, and the growing season to run through Sept. 30.
Zibell said getting the word out about the community garden and getting water to the garden have been two of the biggest obstacles while getting the project started. Water will be available at the garden, with the BPW and Maple Leaf Committee splitting the cost of the water. Zibell also said getting volunteers to help with the garden will be important this year.
"Starting out, it's going to be a lot of people working together to get this off the ground," Zibell said.
Zibell believes the community garden is important and will be great for the community and would like to get members of the community to participate, such as getting students from Baker University and Baldwin High School involved in the garden.
"If we know the needs of the community more, I think we can draw from that and really offer a lot of opportunities for the community," Zibell said.
A second meeting regarding the community garden has been scheduled for 7 p.m. March 9 at the Baldwin City Public Library.