Willie Nelson to be inducted into the Ag Hall of Fame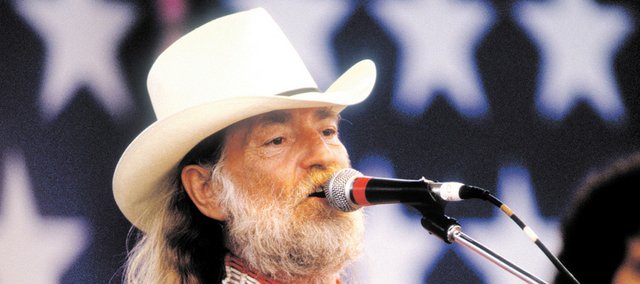 The face of country music legend Willie Nelson will soon grace the wall of the National Agricultural Center and Hall of Fame.
Nelson will be inducted into the Ag Hall of Fame during a ceremony Aug. 12, one day prior to Farm Aid's 2011 concert at LIVESTRONG Sporting Park in Kansas City, Kan. Nelson is both the founder and president of Farm Aid, a nonprofit organization that supports the American family farm system and has raised more than $39 million toward that cause.
Nelson founded Farm Aid in 1985 due to his longstanding respect of and admiration for family farmers, having grown up in the small farm town of Abbott, Texas. Through Farm Aid, Nelson has worked with local, regional and national organizations to promote fair farm policies and grassroots organizing campaigns designed to defend and bolster family farm-centered agriculture.
Those efforts led the Ag Hall of Fame to take notice, Cathi Hahner, the center's executive director, said.
"We want to recognize Mr. Nelson for his long commitment to America's family farmers," Hahner said in a news release. "To this day, he continues the work that he started back in 1985, when he, along with John Mellencamp and Neil Young, organized the first Farm Aid concert near the height of the farm crisis, which raised millions of dollars and drew enormous attention to the devastating economic problems faced by this country's family farmers and their communities."
Other inductees to the Ag Hall of Fame have included George Washington Carver, John Deere, Louise Stanley and Thomas Jefferson.
Nelson said he was proud to be included among those recognized by the Ag Hall of Fame for championing the American farmer.
"I am extremely honored and humbled to join the company of the 38 prominent inductees already in the Agricultural Hall of Fame," he said in a news release. "I have long said that family farmers are the backbone of our country. I never thought Farm Aid would need to be around as long as it has been, but we know our country needs family farmers, and Farm Aid will be here as long as family farmers need us. It's up to all of us to work together to keep family farmers growing."
Nelson's induction ceremony will take place Friday, Aug. 12, at LIVESTRONG Sporting Park.