Invisible Killer: Carbon monoxide detector use urged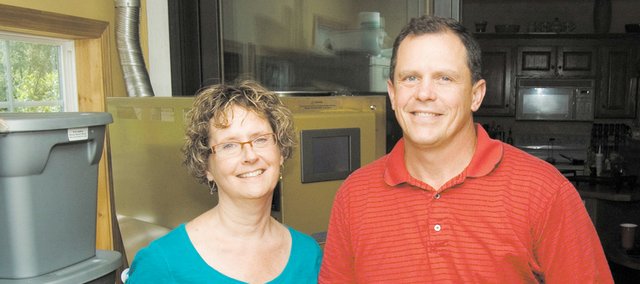 Q: Why all the worry about carbon monoxide?
A: Carbon monoxide, or CO, is so dangerous because it is odorless, invisible and it can kill. CO can make a child seriously ill in small doses that might not noticeably affect an adult.
Q: What can cause carbon monoxide in the home?
A: Fuel-burning appliances. These appliances include ovens, space heaters, generators, indoor grills and fireplaces, and they can cause dangerous levels of carbon monoxide to build up in the home.
Q: Who is most vulnerable to carbon monoxide poisoning?
A: According to a study from 2004 to 2006, children younger than 5 years old have the highest estimated rate of CO-related visits to the emergency room each year among all age groups in the United States.
Q: What safety tips do you recommend to protect families from CO poisoning?
A: Prevent CO buildup in the first place — make sure heating appliances are in good working order and used only in well-ventilated areas.
• Don't run a car engine in the garage, even to warm it up.
• Install a CO alarm outside every sleeping area, on every level of your home and at least 15 feet away from every fuel-burning appliance.
• Have all gas, oil or coal burning appliances inspected by a technician every year to ensure they're working correctly and are properly ventilated.
Q: What should be done in case of a carbon monoxide leak?
A: If you suspect a leak, open windows to allow fresh air into the home. If someone who has been in a poorly ventilated room with a fuel-burning appliance exhibits symptoms including headache, dizziness, fatigue, nausea, vomiting or confusion, move the victim to fresh air and call 911.