No filings yet for spring city, school board elections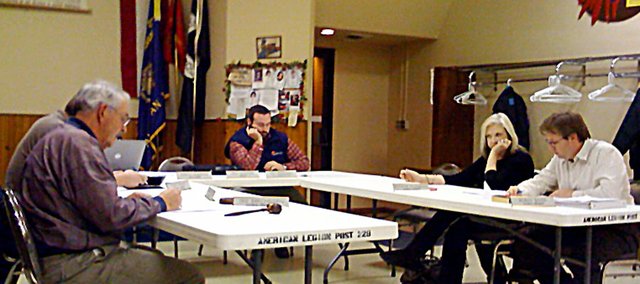 With the filing deadline approaching later this month, it appears there might be openings on the Baldwin City Council and USD 348 Board of Education.
Both local governments will have more than half of their positions on the ballot in the spring city/school elections. Four of the seven school board spots and three of the five city council positions will be up for election on April 5.
Of the four school board positions available, only Board Member Scott Lauridsen said he won't run for re-election. Board Members Alison Bauer, Blaine Cone and Josh Mihesuah are undecided about running for office again.
Lauridsen represents Disrict No. 2. The other members' districts are Bauer, No. 1, Cone, No. 3, and Mihesuah, at-large position.
On the city council, Ted Brecheisen is undecided, but is leaning toward not seeking another term. Robin Bayer said he won't run for city council, but he plans on running for school board. Mike Magers was unavailable for comment, but his position will also be up for election.
The deadline for filing for either race is noon Jan. 25 at the county clerk's office in Lawrence.
If more than three candidates file for any of the board positions, there will be a primary March 1. A primary on the same date will be required for the city council if more than nine candidates file for the three council positions.
School board candidates running for positions Nos. 1, 2 and 3 must live within the boundaries of positions and only those living within those boundaries would vote in their primaries. All school board contests in the April 5 general election would be contested at large.