KU

names new athletics director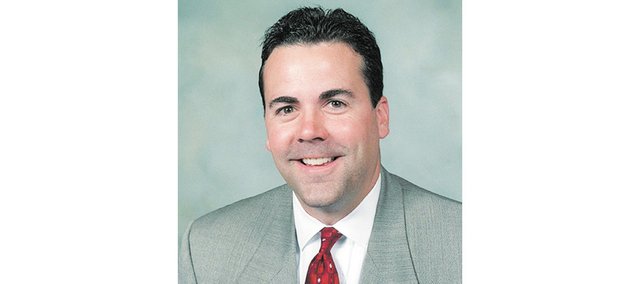 Kansas native and KU graduate Sheahon Zenger will be Kansas University's next director of athletics.
KU Chancellor Bernadette Gray-Little announced Zenger's hiring in an e-mail Sunday afternoon.
Zenger comes to KU from Illinois State University, where the school achieved multisport success and set academic records with him as athletics director.
Zenger will be officially introduced at a news conference at 1:30 p.m. Monday in Lawrence. He will start Feb. 1 at KU.
"With his experience and leadership skills, Sheahon Zenger is the best choice to lead Kansas Athletics into the future. He is exactly who we need as athletics director, working to ensure that every Jayhawk team succeeds on the field and in the classroom, as well as making sure our programs operate with the utmost integrity," Gray-Little was quoted as saying in the news release.
Illinois State recently won its second Missouri Valley Conference All-Sports Trophy in three years. The Redbirds led the league with seven conference titles during the 2009-10 season and 17 teams advanced to post-season play during Zenger's tenure.
A native of Hays, Zenger earned a doctorate at KU. He has experience as an administrator educator, fundraiser and football coach.

The last three years saw Illinois State teams notch 16 top-five conference finishes in its 17 Valley sports, which is the highest percentage of top-five finishers in league history. Under Zenger's leadership, Illinois State student-athletes have achieved record-high grade-point averages in each of the last four years, while the department saw an 65 percent increase in scholarship fund members.
The school also negotiated a new five-year apparel contract with Nike and completed capital projects including the completion of a $3.5 million baseball stadium.
Zenger coached football at Drake University, Kansas State University, the University of South Florida and the University of Wyoming. Before becoming AD at Illinois State, Zenger held a number of top fundraising positions at Kansas State University in the athletic department and the College of Business Administration.
"My earliest memories are in Lawrence, Kansas, watching KU football and basketball games," Zenger said. "Sometimes in life things come full circle. The opportunity to stand side-by-side with KU's student-athletes, coaches, administrators, donors and fans gives me great joy."
"The history, tradition and excellence at KU are truly special. I thank Chancellor Gray-Little for her sincerity and graciousness in this process, and I thank President Bowman and Illinois State University for six of the best years of my life. I am fully expecting the same experience at KU," he continued.
Details about Zenger's contract have not been announced.