BHS

wrestlers finish second at league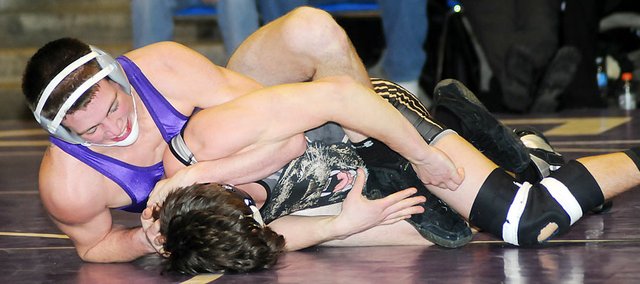 Baldwin High School's wrestling team placed second at the Frontier League Dual Tournament on Saturday. The Bulldogs finished 5-1 with their only loss coming from Spring Hill (36-34), who won the league team title.
The Bulldogs had six Frontier League champions. They were junior Andrew Morgan (125 pounds), junior Cody Sellers (130), senior Colby Soden (135), senior Greg Schiffelbein (140), junior Colton Bonner (215) and senior Jesse Austin (285).
Two wrestlers finished runner-up. They were freshmen Tucker Clark (112) and sophomore Bryce Shoemaker (119). Senior Keenan Coffey (189) rounded out the placers with a third-place finish.
Baldwin will be competing Friday and Saturday at the Class 4A regional tournament in Holton. The top four placers of each weight class will qualify for the 4A state tournament in Salina the following weekend. The action begins at 2 p.m. Friday and 11 a.m. Saturday.
There will be a full story on the league meet in Thursday's Signal.