No school Wednesday for
USD

348, Baker University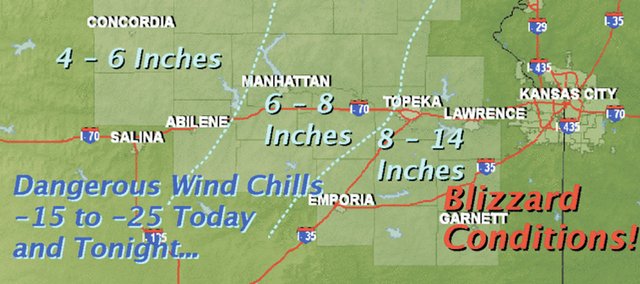 Updated at 8:15 p.m. — Baker University's Baldwin City campus will be closed on Wednesday. Steve Rottinghaus, Baker University spokesperson, made the announcement Tuesday night.
For the second-straight day, USD 348 Superintendent Paul Dorathy has canceled classes for the entire district. The decision was made shortly after 5 p.m. Tuesday.
Dorathy said the School Reach automated phone system should have contacted everyone on the list to inform them of the school district's closing. He also said the School Reach system was swamped with phone calls last night and it wasn't able to make its calls to Baldwin.
Dorathy said he called the School Reach automated line around 9 p.m. Monday, but his call wouldn't have gone out to USD 348 patrons until 5:45 a.m. Tuesday, because of all the closings in the area.
Check back with the Signal on more school closings or event cancellations because of the winter storm.