Recipe For Safety: Keep an eye on kids in the kitchen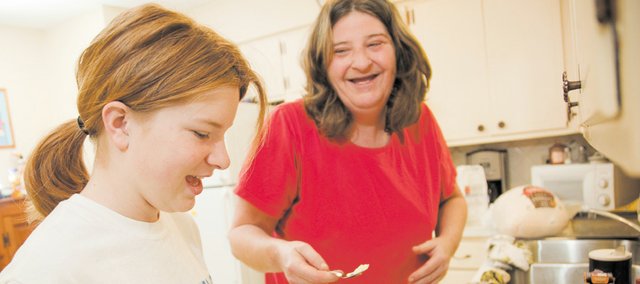 Cherie Sage, state director for Safe Kids Kansas, urges parents and other caregivers to be careful in the kitchen this holiday season when children are around.
Q: What's the biggest precaution parents can take for children in the kitchen?
A: The most important safety precaution in the kitchen is constant, close, attentive supervision. Whether a child is helping an adult cook or simply watching, he or she should always be actively supervised — which means that the child is in sight and in reach at all times.
Q: What's the biggest danger children in the kitchen can face?
A: Burns — from spills, steam, hot surfaces and flame — can be especially devastating injuries. Because young children have thinner skin than adults, they burn more severely and at lower temperatures.
Q: What's next on the list of worries in the kitchen?
A: In addition to hot surfaces, hot liquids and sharp objects, the other major hazard in the kitchen is poison. Store potentially hazardous goods, such as cleaning products and alcohol (including many baking extracts), in locked cabinets out of reach.
Q: Is there an age when children are ready to assist in the kitchen?
A: Some children mature faster than others, so it's up to parents to use good judgment about each child's capabilities.
Q: How can I tell if my child is ready to help?
A: Children who can follow directions may be ready to help out in the kitchen with tasks that do not involve knives, appliances or heat.