Back to School: Help kindergartners get off to strong start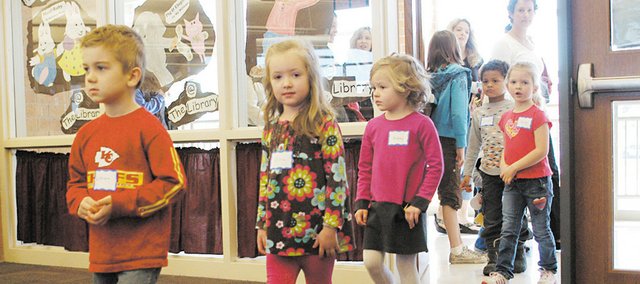 School is starting across the region. For many parents, this year will mark their child's first year in school. This week, we turned to the National PTA about what parents can do to help their kindergartners achieve success and build a strong foundation for future years of schooling.
Q: What lessons can my kindergartner expect regarding language skills?
A: Your child will learn about the alphabet and its role in reading. Your child will practice rhyming, matching words with beginning sounds, and blending sounds into words. Your child also will begin to experiment with writing and will be encouraged to use a combination of drawing, dictating and writing letters to share information, ideas, and feelings.
Q: What about mathematics?
A: Children arrive in kindergarten with widely varying knowledge in math. By the end of the year, your child must have some important foundations in place. One of the most important skills is the ability to add and subtract small numbers and use addition and subtraction to solve word problems.
Q: What can a parent to do to help?
A: Learning does not end in the classroom. Children need help and support at home to succeed in their studies. Try to create a quiet place for your child to study, and carve out time every day when your child can concentrate on reading, writing and math uninterrupted by friends, brothers or sisters, or other distractions.
Q: How hands-on should parents be with homework help?
A: You should sit down with your child at least once a week for 15 to 30 minutes while he or she works on homework. This will inform you about what your child is working on, and it will help you know if your child needs help with specific topics.
Q: Where can I learn more?
A: Go online to pta.org or corestandards.org.