Dingman resigning, accepting position in Fort Smith, Ark.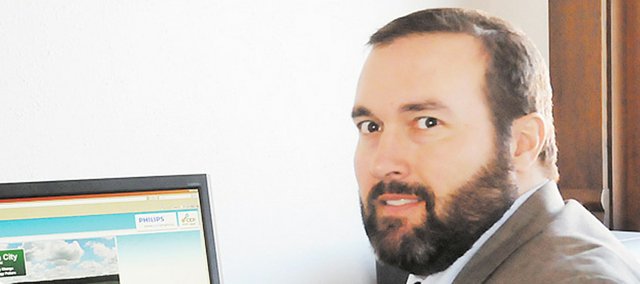 Jeff Dingman, Baldwin City administrator for the past eight years, is resigning his position effective the end May.
The news became official earlier this week when Dingman was hired as deputy city administrator in Fort Smith, Ark.
"It became official Tuesday," Dingman said. "Their governing body approved my hire at their meeting Tuesday evening."
Dingman's last day as the city administrator in Baldwin City will be May 27. According to The City Wire, a newspaper for the Fort Smith region, Dingman is slated to begin the job on June 6, and will have a starting salary of $94,000.
"The biggest single reason is for career advancement," Dingman said. "I've had almost eight good years here. I'll be joining a much larger organization, with more complex and diverse projects. I felt like it's a good time for me to look for my next career opportunity."
Dingman served as the assistant Sebastian County, Ark., administrator from 1993 to 2000. He met his wife, Janel, after moving to the Fort Smith area. He became the city administrator of Baldwin City in July 2003.
"I was working for the county before I came here, so I didn't have specific experiences managing utilities," Dingman said. "Through the years, I've learned about those and the things I needed to know to help operate a city."
The Baldwin City Council, Mayor Ken Wagner and Dingman met in executive session at the end of Monday's meeting. During that session, Dingman informed that he might be resigning and taking the job in Fort Smith.