On the chopping block: A special report on Baldwin City food inspections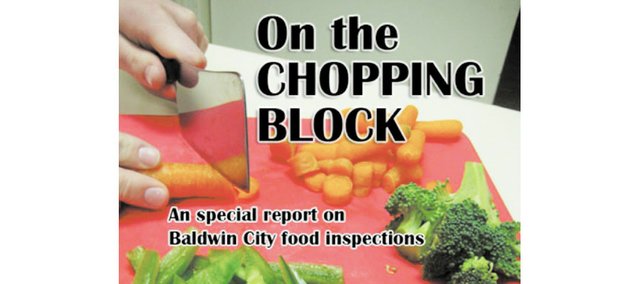 Use your mouse on the photo below to roll over and select one of the three interactive portions of this interactive media presentation. You can read about food inspections in Baldwin City, hear a nurse's perspective on food-borne illnesses and look at actual inspection reports for inspections at Baldwin City restaurants.
— Lauren Anderson, Rachel Hawkins and Megan Perry are Baker University students and staff members of The Baker Orange newspaper.