Low numbers reported at voting polls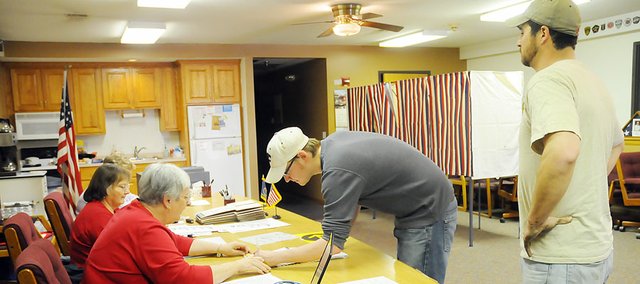 With just more than two hours remaining, the number of voters in Baldwin City is low for today's election.
Shortly after 4 p.m., 476 registered voters had cast their ballots today at the three Baldwin City locations. The complete total is higher as 50 advanced voters already cast their ballots.
The American Legion Hall workers reporter the highest total today. There were 178 voters tallied today. The fire station workers reported 160 voters today, while the old Baldwin Elementary School workers had 140 voters.
All three locations had lower number than previous elections, but they each expected a rush before the polls close at 7 p.m.
Check back with the Signal for continuing election coverage.