Baker to mark Hispanic Heritage Month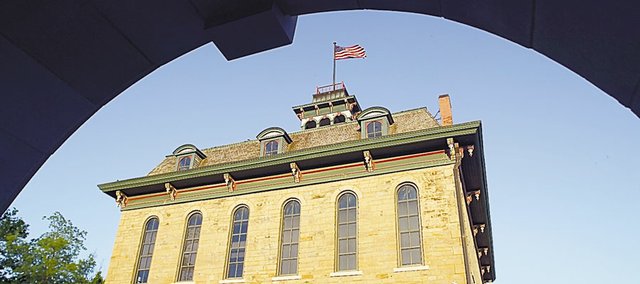 Baker University will celebrate Hispanic Heritage Month through Oct. 15 with three special events, sponsored by the Multicultural Affairs Office.
Hispanic Heritage Month is celebrated nationally from mid-September to mid-October to recognize the contributions of Hispanic Americans to the United States and to celebrate Hispanic heritage and culture.
From Sept. 15 to Oct. 15 at Old Castle Museum on the Baldwin City campus, a display featuring La Yarda will be on exhibit. It shares the history of a community of Mexican railroad workers built in Lawrence in the mid-1920s that was destroyed in the flood of 1951. The photographs will be on display from 1 p.m. to 5 p.m. Tuesday and Thursday through Oct. 15.
On Sept. 23 and 30, students, faculty and staff will have the opportunity to receive salsa and merengue lessons from instructors. A group outing to a salsa dance club in the Kansas City area is planned for a later date.
Fiesta Folklorica, a traditional Latin dancing group from the Lawrence area, will perform from 5 p.m. to 6:15 p.m. Oct. 12 at the Taste of Latin America event at Harter Union. Authentic Latin America food will be provided for students.
For more information, contact Silas Dulan, director of the Multicultural Affairs Office, at (785) 594-8364.