BHS

boys, girls are 4A state champions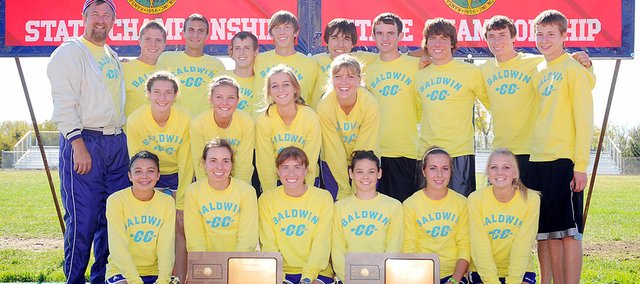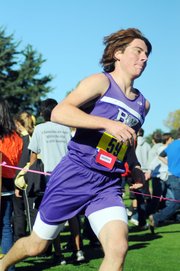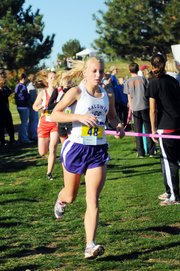 Wamego — It's been five years since the Baldwin High School's cross country teams have both won state championships in the same year — until here today at the Class 4A state meet.
"It's a neat feeling for both of the teams," BHS coach Mike Spielman said. "It's such a hard thing to do for both teams to win in the same year. We just had a great day."
The BHS girls' cross country team won its fourth consecutive 4A state championship. The Bulldogs scored 58 points to win the team title. De Soto finished second with 105 team points. Baldwin has won seven of the last nine 4A girls' titles.
For the BHS boys' team, it was the first state championship since its streak of eight straight titles ended in 2005. This was the 10th state championship for the boys' program. The BHS boys unseated the three-time defending champion, Mulvane, en route to its own state crown.
There will be full stories and photos in Thursday's edition of the Signal.