City council to review new peak demand rate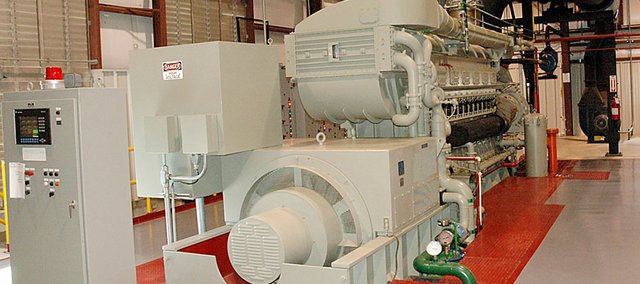 After listening to public comment about increased electrical bills at its last meeting, the Baldwin City Council agreed Monday the rates would be reviewed.
At the Council's Sept. 20 meeting, Frank Foye of Santa Fe Market and Jeff Simpson of Baldwin City Market each spoke about their increased rates and bills from August. Foye said his bill was $900 more than the previous month, while Simpson said his bill was $4,000 more than August 2009.
After listening to the two businessmen, Mayor Ken Wagner asked City Administrator Jeff Dingman to review the rates for peak demand billing and why businesses were put on demand rates instead of flat rates. The council discussed the topic Monday night.
The August bills included peak demand billing and a fuel cost adjustment the council approved earlier this year, which went into effect July 1 with an overall 6 percent rate increase.
The peak demand rate attempts to capture the city's costs of providing for the highest electrical use to large customers, which stem from having the extra power available, providing the infrastructure to support it and planning for the extra capacity.
"We really didn't come to a conclusion," Councilman Mike Magers said. "I know that's probably not the answer you wanted, but we aren't done looking into it. We just didn't want to have knee-jerk reaction to a month of extenuating circumstances and change everything. We are going to keep looking at it and make sure we've done the right thing."
In response to Foye's question about how long it would take to get a definitive answer, Dingman said the city would need actual usage data to compare. He wasn't sure how long it might take but said it could six months to a year.
"My hope is it doesn't take that long," Magers said. "I really hope it doesn't take a year. I don't think we can make an immediate change. On the other hand, we can't draw it out for a year so it's costing our rate payers."