Rural Baldwin City woman flown to
KU

Hospital for treatment after fall at her home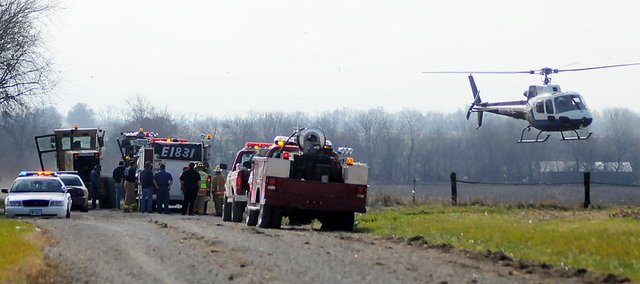 A 61-year-old rural Baldwin City woman was flown to Kansas University Hospital in Kansas City, Kan., Monday morning after falling down some stairs at home and suffering an apparent head injury.
Law enforcement officers and medics were called at 10:40 a.m. to the home on East 1550 Road, about 2 miles southwest of Baldwin City and 3 miles east of U.S. Highway 59. Medics called for a helicopter ambulance a short time later.
Sgt. Steve Lewis, a Douglas County Sheriff's spokesman, said the woman fell down stairs going from the garage to the kitchen in the house. The woman suffered a head wound and was in critical condition at the scene, Lewis said.
He said due to patient privacy laws the victim's name could not be released Monday morning.
Check back for updates.