Neighbors: Adam Guss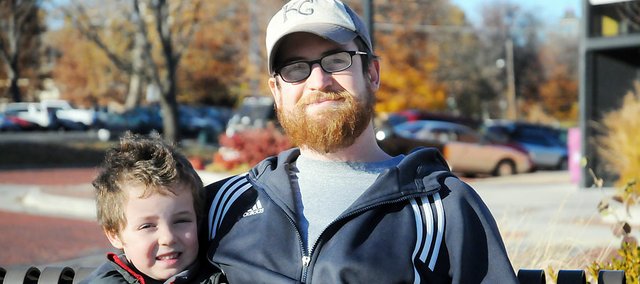 Name: Adam Guss
Occupation: Gem, mineral, and fossil dealer
Family: 5-year-old son Kyan
Place of birth: Overland Park
Q. How long have you lived in Baldwin City and what brought you here?
A. I've lived in Baldwin off and on for the last 29 years. My parents re-located to Baldwin when I was a baby.
Q. What's the biggest risk you've ever taken?
A. Picking up and moving to New Mexico.
Q. What's the best piece of advice you've ever been given?
A. Once in a while you get shown the light, in the strangest of places if you look at it right.
Q. What two things would you want people to know about you?
A. I'm a vegetarian and an environmentalist.
Q. What did you want to be when you grew up?
A. Professional baseball player.
Q. What's the best way for you to get away from it all?
A. Taking a long bike ride through a forest.
Q. What's your ideal vacation spot?
A. Southern New Mexico, specifically the Gila National Forest.
Favorite things
Song: Inspiration by The String Cheese Incident
Movie: I'm not really a movie guy.
TV series: Seinfeld
Color: Green
Food: Any type of locally grown organic produce, especially rainbow chard