Douglas County appraiser uncertain about direction of tax bills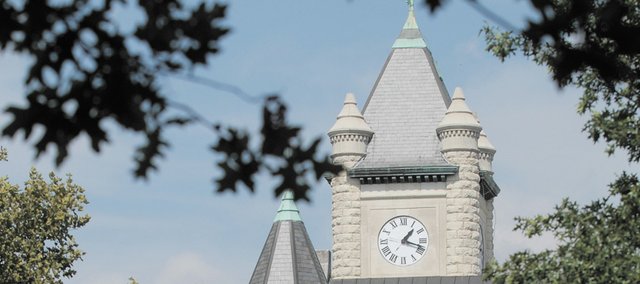 With mill levies going up and the values of homes remaining stagnant or going down, the Douglas County Appraiser's Office isn't sure which direction tax bills will go.
On Friday, the Douglas County Treasurer's Office will send out its tax bills. They arrive in a year in which the county, local governments and school boards have substantially raised mill levies. At the same time, the majority of residential property values have remained unchanged or dropped. Those valuations were set in January and mailed to property owners in March.
"You might pay a little bit less if the house value went down significantly," Douglas County Appraiser Steve Miles said. "But to say across the board that residential taxes went up or down, I couldn't say."
Tax increases this year range from 9.306 mills in Baldwin City to 2.747 mills in Lecompton.
Over all, valuation in Douglas County is up 0.4 percent from last year, but that's largely because of the addition to the tax rolls of the Oread Hotel and a few other large properties. Total real estate valuation for Douglas County is at $1 billion.
When the Appraiser's Office sent out changes in property valuations in March, about 73 percent of residential homes had values that either remained unchanged or decreased.
In about a week, Miles will have a better grasp on what valuations might look like for the coming year. With sale prices all over the board, Miles said it's a prediction that is difficult to make.
"One day the economists are reporting that things are looking up and rosy. And, the next day, it's way down in the cellar," Miles said.
The first half of the tax bill should be paid by Dec. 20. The second half is due by May 10. Those with questions about deferring payments should call 832-5273.
For homeowners who pay their tax bills through their mortgage companies, information sheets will be sent out later in the month. Property owners who disagree with their property valuations can file a payment under protest form with their tax payment.