Sunday morning fire destroys Baldwin City home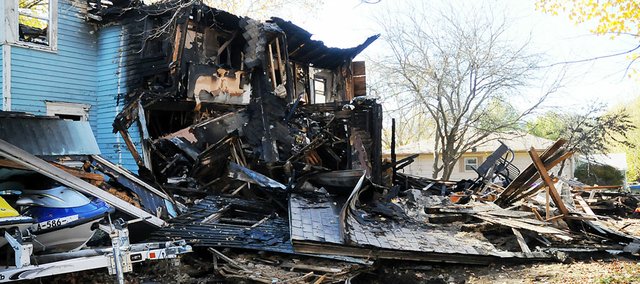 Baldwin City's Fire Chief Allen Craig said Monday that state fire investigators had not determined the cause of a fire that did extensive damage to a residence early Sunday morning.
Two occupants of the house in the 200 block of Dearborn Street left the home safely.
"The cause is unknown at this time. It's still under investigation," Craig said.
Craig said it likely could take several weeks for the Kansas State Fire Marshal's office to forward reports back to his department.
The house is not inhabitable, Craig said. The Douglas County chapter of the American Red Cross provided assistance to the residents.
Crews were dispatched to the 200 block of Dearborn Street about 1:43 a.m. in reference to the fire. Units arriving on scene advised the two occupants of the residence had been evacuated and were not injured in the fire.
Douglas County emergency dispatchers advised the home was fully engulfed. Craig said one firefighter was transported to the hospital for smoke inhalation, but was released shortly after.