Gregory prevails in 10th District House race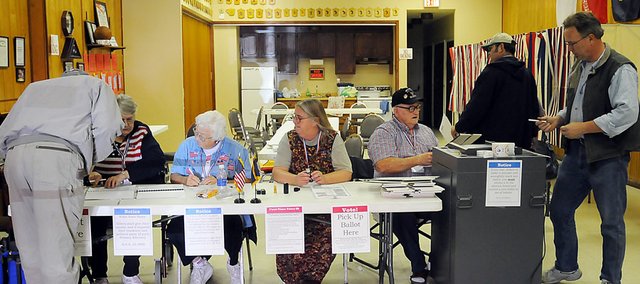 Republican TerriLois Gregory rode a big majority in Franklin County to wrest the Kansas 10th District House seat from incumbent Tony Brown.
In the race between two Baldwin residents, Gregory doubled Brown's vote total in Franklin County. Gregory outdistanced Brown 1,530 to 711 in the district's southern-most county. That proved more than enough to overcome Brown's strength in Douglas County, where he won 2,847 to 2,534.
"I very humbled and grateful for the people who helped me," Gregory said Tuesday night. "I'm looking forward to serving the people of the 10th District in Topeka. I just put my faith in my Creator and am looking forward to it.
"I would like to thank Tony Brown for his past service. He executed his duties to his constituents very well. I wish him the best in the future."
Brown, a Baker University professor, was seeking his second term in the House. He was elected to the House in 2008, succeeding fellow Democrat Tom Holland when he chose to make a successful run for the Kansas Senate.
In defeat, Brown said he was honored to represent the 10th District.
"I congratulate Ms. Gregory on her victory and wish her the best of luck in the future," he said.
Gregory, the first Republican elected to the 10th District since Holland won the seat in 2002, was one of 92 Republicans to win seats in the 125-member House on Tuesday and part of a GOP wave in Kansas that saw Republicans prevail in all statewide races.
She looked forward to working with the new administration and her party leaders in Topeka to "give government back to the people," Gregory said.
"We need to implement more government efficiency and hold government accountable about how tax money is being spent," she said. "It's not going to be easy, but I have a lot of confidence. Kansas has always come through, and we are going to survive this."