Road closures east of
U.S.

59 are looming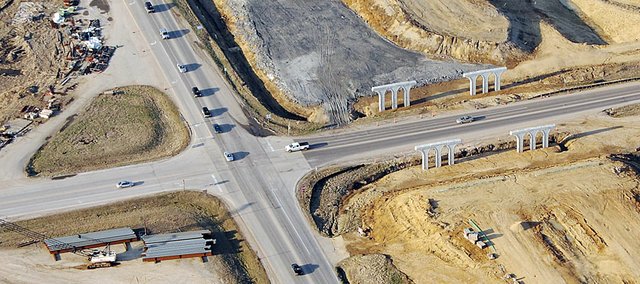 Motorists along U.S. Highways 59 and 56 will need to be aware of closures along the routes in southern Douglas County during the next few days.
On Monday, Tuesday and Wednesday a section of U.S. 56 east of U.S. 59 will be closed for brief periods for the installation of center-span girders for the overpass bridges being built. The highway will be closed for periods of up to 15 minutes from 10 p.m. to 4 a.m. on each of those days.
The Kansas Department of Transportation will be directing traffic during the U.S. 56 closures. All of the work is dependent on weather conditions.