Neighbors: Cheryl McCrary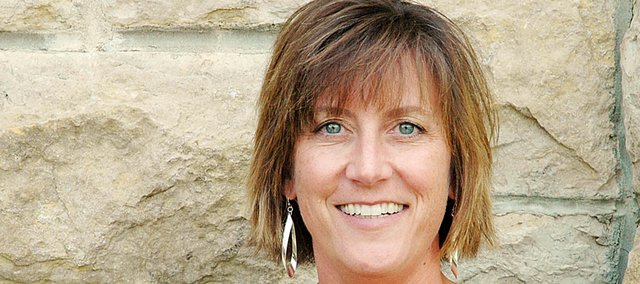 Name: Cheryl McCrary
Occupation: Administrative assistant to the Academic Dean at Baker and Baldwin Athletic Club owner
Family: Husband George, daughters Kaylin and Madeline
Place of birth: Kansas City, Mo. (but grew up in Shawnee)
Q. How long have you lived in Baldwin City and what brought you here?
A. Arrived in Baldwin as a Baker freshman in 1983. Graduated and worked for Baker from 1987 to 1991. Moved to St. Louis, but came back in 1999 to raise our family in the small town we both loved.
Q. What's the biggest risk you've ever taken?
A. Leaving a great job in admissions at Baker to move to St. Louis with no job.
Q. What's the best piece of advice you've ever been given?
A. Do unto others as you would have them do unto you.
Q. What two things would you want people to know about you?
A. I was a cheerleader for years but never understood football until I married George. I cry at Hallmark Card commercials.
Q. What did you want to be when you grew up?
A. Katie Couric on the Today Show or an actress on Broadway.
Q. What's the best way for you to get away from it all?
A. I don't have to go far – just give me popcorn and a movie.
Q. What's your ideal vacation spot?
A. Breckenridge, Colo.
Favorite things
Song: Can't pick one – Love all kinds of music!
Movie: Beaches
Color: Orange
Food: Life Cereal