Sense of census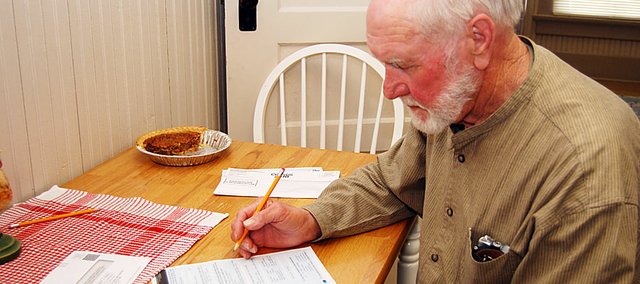 The U.S. Census Bureau is making its once-a-decade push to count every person in the United States. We turned to the bureau's Web site, census.gov, for this week's 5 Questions about the census.
Q: What is the census?
A: The U.S. Census counts every resident in the United States, and is required by the Constitution to take place every 10 years.
The 2010 Census will help communities receive more than $400 billion in federal funds each year for things like: Hospitals, job training centers, schools, senior centers, bridges, tunnels and other public-works projects, and emergency services. The data collected by the census also help determine the number of seats each state has in the U.S. House of Representatives.
Q: Who is counted in the census?
A: The 2010 census aims to count all U.S. residents — citizens and noncitizens alike.
To do so, the Census Bureau:
• Delivers a short 10-question form to every household in America
• Requires that you fill in the form to account for everyone living at your address as of April 1, 2010
• Includes a prepaid envelope with the form so you can mail it back as soon as possible.
A census taker must follow up in person with every address that doesn't mail back the form in order to obtain the responses.
Q: When do the census forms go out?
A: In areas served by the United States Postal Service, postal workers will deliver the initial mailing in mid-March 2010. In all other areas, census takers will deliver the form packages between March 1 and April 30, 2010.
Q: How do I know it's legitimate if I'm contacted by someone who says they're from the Census Bureau?
Any request for census information from the Census Bureau will be clearly identified as coming from the U.S. Census Bureau and as OFFICIAL BUSINESS of the United States. It is a federal offense for anyone to pretend they represent the Census Bureau. Before your household receives a mailed form, a phone call or a visit from the Census Bureau, you will be given a few days notice with a letter from the Census Bureau Director.
Q: When will the numbers be completed?
A: By law, the Census Bureau delivers population information to the president for apportionment in December 2010. By law, the Census Bureau completes delivery of redistricting data to states in March 2011.