School board holds off on naming facility policy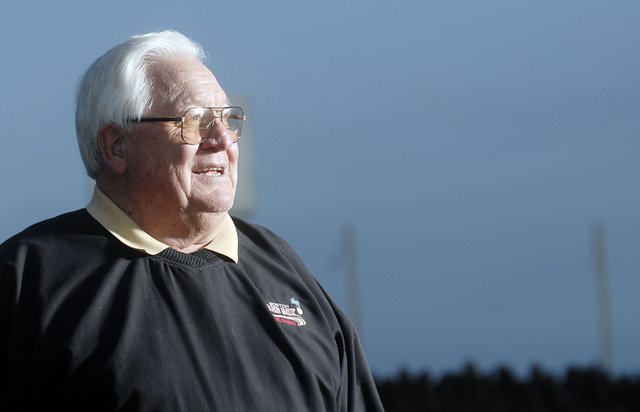 Scott Lauridsen's idea to honor his former Baldwin High School football coach may have hit a snag within the Baldwin School Board.
In January, Lauridsen mentioned the idea of naming the sports complex north and west of BHS after longtime coach Merle Venable. The school board discussed the idea in February but tabled the topic until a policy was created for naming facilities in the district.
On Monday night, Supt. Paul Dorathy said he gathered information from area districts' policies and created one for Baldwin. After reviewing the policy, Board Member Ruth Barkley said she received several e-mails about other people that should be honored since the last meeting. She wasn't sure the newly-created policy was strict enough for the board to reject patrons' suggestions.
"We've got to very specific," Barkley said. "I'm afraid of the can of worms we may be opening with this policy."
Lauriden responded, saying he hopes this idea hasn't become something that will burden the district or have any negative effects.
"We can't be afraid of the positives, because of the negatives," he said. "It's going to be subjective, but it will be done by a committee of people that everyone trusts. If we're looking for the same criteria so that a different group of people would vote the same way, we're doomed from the start. I hate operating out of the mode where we are afraid to do something positive because of impact of the negatives. You don't move forward that way, because there will always be a negative in everything you want to do."
The board continued to discuss what else might be named after someone, including school buildings, classrooms or even lockers. In the end, the board asked Dorathy to make the policy more specific with criteria.
"I want to make sure we're all trying to shoot for the same thing and sure what we're trying to do is achievable," Lauridsen said. "Everything I've heard from this discussion is achievable. I'm not trying to rush this through the board."