Neighbors: Roger Boyd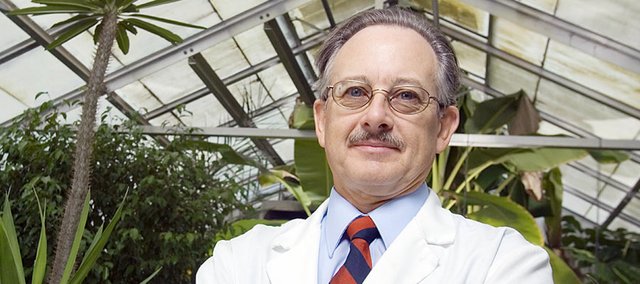 Name: Roger L. Boyd
Occupation: Professor
Family: Wife Jan; son Jon; daughter-in-law Mary
Place of birth: Lawrence
Q. How long have you lived in Baldwin City and what brought you here?
A. Born and raised here. My father, Ivan, taught at Baker from 1941 until 1982. I have lived here all my life except for seven years in military and graduate school.
Q. What's the biggest risk you've ever taken?
A. Doing bird surveys along Cimarron, Canadian and Red Rivers in Kansas, Oklahoma and Texas in a small Cessna at or below tree-top level at around 80-100 mph. Periodically from 1980 until 2005. Going on several bird collecting trips to Paraguay, China and Peru.
Q. What's the best piece of advice you've ever been given?
A. Be nice to the secretaries – they are your best friends!
Q. What two things would you want people to know about you?
A. I have seen over 2,700 species of birds in the world and visited 13 countries. Completing the South Lawrence Trafficway as planned on 32nd St. is one of the best things that could happen for Lawrence and the Baker Wetlands over the long term.
Q. What did you want to be when you grew up?
A. Park Ranger
Q. What's the best way for you to get away from it all?
A. Go to the Baker Wetlands.
Q. What's your ideal vacation spot?
A. The tropics, mostly Peruvian Rainforest and Cloud Forest…in a tent!
Favorite things
Song: no particular song. Artists = Enya, Cusco, Yanni
Movie: Medicine Man with Sean Connery
Color: blue
Food: meatloaf and pecan pie