Kobach takes floor at scheduled candidate forum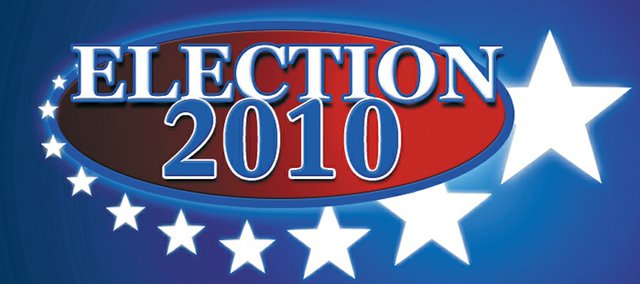 Wednesday evening was supposed to be a time for candidates seeking the Republican nomination for Kansas secretary of state to voice their stances and ask young Johnson County Republicans for their vote.
However, two of the three candidates, J.R. Claeys and Elizabeth Ensley, were unable to attend, giving Kris Kobach the floor.
The forum, sponsored by Johnson County Young Republicans, took place at Barley's Brewhaus in Shawnee.
Voting regulations came to the forefront of Kobach's decision to run for secretary of state, he said. "Certain groups (such as ACORN) … are pushing for lighter voter laws. In my view that is breaking down the laws," he said.
Kobach said one way to ensure fair elections is to implement a photo identification requirement to ensure citizens vote only once and illegal aliens are not voting.
"If we do we will create a model that other states can use," he said. "Each illegitimate vote negates a citizen's vote. If we pass a photo ID law, which Brownback will sign, the ACLU will sue. I've already drafted a law, but we need to be able to defend it. If I'm lucky enough to be elected Kansas secretary of state, I'll defend it."
Kobach did address possible negative issues of a photo ID law, such as elderly voters obtaining an ID. "Nursing homes have vans that can take residents to vote," he said. "They could take them out twice to get an identification card and to vote. Another option is to bring the polls to them."
Driver's license numbers or voters' signatures could be used to verify absentee ballots, Kobach said.
On national health care, Kobach said one of the votes in the U.S. Senate that were cast in favor of the reform bill was from a contested seat, that of Sen. Al Franken, D-Minn.
"There is a great deal of debate on whether that was a fair election," he said. "There is a significant possibility that a vote on 'Obamacare' was passed by a stolen seat."
Overland Park resident Rich Hall said he agreed with many of Kobach's ideas.
"I like the rationale behind his use of identification," he said. "He was good at articulating his stance and made people more aware of issues."
Kobach also spoke about his work on Arizona's recent immigration law. "I have done a lot of litigating in immigration law. I'm currently on a legal team representing Arizona's governor in a lawsuit by the ACLU," he said.
"There are a number of states, like Kansas, who will consider similar laws in 2011," he said.
The smear campaign on the issue will undoubtedly continue, Kobach said.
"All they are left with is the argument that these people are racist," he said. "The argument is wearing thin."