Art Walk kickoff is Friday evening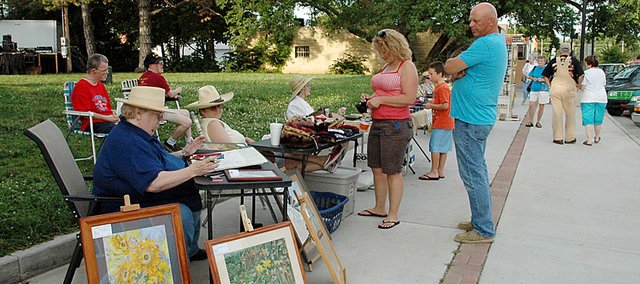 There will be a new twist for the Baldwin Community Arts Council's first Art Walk of the season from 7 p.m. to 9 p.m. in downtown Baldwin City.
"We are placing a twist on the big event happening the next day by calling ours Planes, Trains, Automobiles and Pottery Wheels," said Tom Wilson, president of the BCAC. "We will have several potter wheels out for demonstration and will invite the public to give it a spin — pun intended."
That will be done at other Art Walks this summer and mugs that are made will be used for the annual finale, Cuppa Java, in September.
In addition to that, the usual art will be on display by various local artists in the downtown area, including some businesses.
"We hope people come out and enjoy this family fun time and start the Father's Day weekend with us," said Wilson.