Third grade moved to
BESPC

for 2010-2011 school year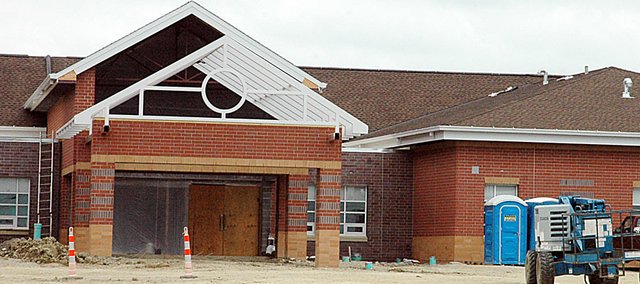 If last year's second graders at Baldwin Elementary School Primary Center were hoping to move into a new school this fall, they will be … sort of.
After second grade, students normally leave the BESPC and head to the Baldwin Elementary School Intermediate Center, which houses third through fifth graders. However, that won't be the case come Aug. 17.
Instead of attending school at the BESIC, the incoming third-grade class will be attending the same school as last year. Except it won't be the same building. They will be going to school at the new BESPC, which is southwest of the BESIC at the corner of Lawrence and Elm streets. The school board unanimously approved the move Monday night.
"Essentially, the students who completed second grade at the PC this past year will stay there for another year," Supt. Paul Dorathy said. "We will move them over there, instead of going to the IC. We have some things we need to work out to make it work. Ultimately it came down to those things are things that aren't insurmountable. Those are things we felt like we could make work. Essentially we are going to get new facilities weighting dollars for at least this next year for those extra third graders in the building."
At Monday's meeting, Dorathy said having the third grade students in the new building will bring in around $60,000 of new facility funding for the district this year. If the school board keeps the third graders in the building next year, the new facility funding could generate around $88,000 because of a larger class in second grade this fall.
Moving the four third-grade classrooms to one of the five pods in the new BESPC will bump the Parents as Teachers and Rainbow Experience Preschool from the building. Dorathy and Dan Wallsmith, BESIC principal, said those programs will remain in their current buildings.
"With the way our budget is right now, I think we should take the opportunity to make a move like that if it's not a significant move," Dorathy said. "The two programs that are displaced by the move will both stay at the same place they were at this year. We will re-evaluate those programs during this upcoming year to see where they will be."