Neighbors: Carol Taul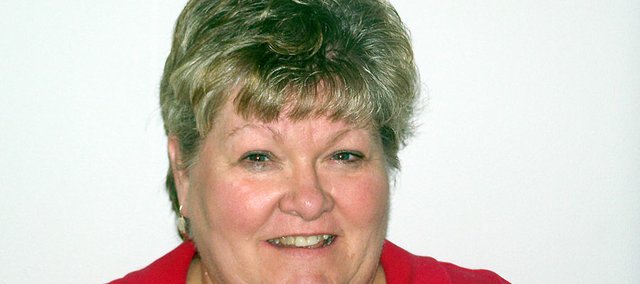 Name: Carol Taul
Occupation: Administrative Assistant – K-State Research and Extension – Douglas County
Family: Married to Jimmie Taul, two daughters, Nickie Taul-Harding and Katy Taul
Place of birth: Lawrence
Q. How long have you lived in Baldwin City and what brought you here?
A. 36 years, moved to Baldwin after getting married.
Q. What's the biggest risk you've ever taken?
A. Flying in an airplane. I absolutely hate flying.
Q. What's the best piece of advice you've ever been given?
A. Watch what you have to say, think before you speak.
Q. What two things would you want people to know about you?
A. Fun loving, but don't cross me.
I don't always talk much.
Q. What did you want to be when you grew up?
A. Accountant
Q. What's the best way for you to get away from it all?
A. A George Strait Concert
Q. What's your ideal vacation spot?
A. Las Vegas
Favorite things
Song: Amarillo By Morning
Movie: Sound of Music
Color: Red
Food: Steak