Baker takes aim at helping Haiti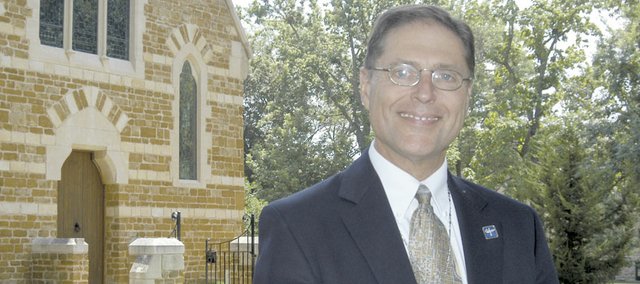 Efforts are under way at Baker University to help earthquake-ravaged Haiti.
Both monetary and supply donations will be accepted through Jan. 28. The Rev. Ira DeSpain is spearheading the financial efforts. The situation in Haiti hits close to home for him.
"I actually went to Haiti in 1979 on a one-week mission trip," said DeSpain, university minister. "I preached in the Methodist Church of Petit Goave, one of the communities hit hardest.
"Even as far back as 1979, I was aware of the destitute nature of Haiti," he said. "They are good people, dealing with a constant stream of awful conditions."
Anyone interested in contributing is encouraged to send money to Rev. Ira DeSpain at Baker University, P.O. Box 65, 618 Eighth St., Baldwin City, KS 66006. DeSpain will forward the contributions to the proper agencies.
Two student organizations are also involved with gathering supplies to send to Haiti. Baker University student organizations Baker Serves and Mungano will be collecting donations of gently used coats, canned goods, personal care goods and care packages.
The items will be collected from 8 a.m. to 4:30 p.m. at the Student Development Office on the second floor of Harter Union. Personal hygiene products to donate include soap, shampoo, toothpaste, toothbrushes, sanitary pads, diapers, baby wipes, underwear and deodorant. Items needed for the care packages include bandages, gauze, gloves, masks, antibacterial soap, eye wash, orthopedic equipment and materials.
Similar efforts are ongoing everywhere and DeSpain is glad to see that.
"At present, the world seems to be uniting to help relieve this humanitarian disaster," he said. "It's gratifying to see political and ideological differences being laid aside to work for the common good. I am extremely grateful for that."