BHS

boys advance past Wellsville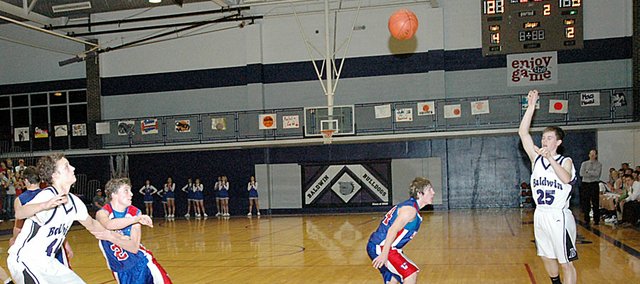 A 13-0 run during the third quarter helped the Baldwin High boys' basketball team pull away from Wellsville to win its first-round game of the Baldwin Invitational Tournament 57-29.
Justin Vander Tuig led the Bulldogs in scoring once again. He scored 15 points in the win. Camdon Schwartz added 11 points in his first game back since Dec. 15.
Baldwin will face Perry-Lecompton at 8:30 p.m. Friday in the semifinals.