Neighbors: Susan Baker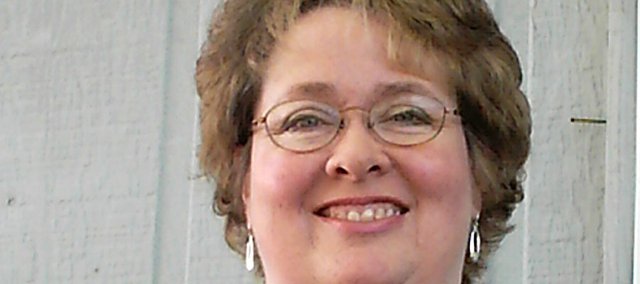 Name: Susan Baker

Occupation: Baldwin City Chamber of Commerce office manager and VeMMA Brand Partner
Family: Husband Charlie, daughters Amanda and Sarah
Place of birth: Onaga, Kan.
Q. How long have you lived in Baldwin City and what brought you here?
A. My husband Charlie grew up here and we've lived south of town near his family for nearly 18 years
Q. What's the biggest risk you've ever taken?
A. I needed a job after college and moved to Dallas. Had never lived that far away from my family's farm and it was a BIG city.
Q. What's the best piece of advice you've ever been given?
A. Be honest, treat people well and work hard
Q. What two things would you want people to know about you?
A. I love being a farm girl and am proud of my Irish heritage. I'm also very passionate about supporting those living with ALS (Lou Gehrig's disease) as well as working with researchers. My mom was the fourth in our family to be diagnosed with the inherited form, so I want to help stop it before another is affected.
Q. What did you want to be when you grew up?
A. A rancher.
Q. What's the best way for you to get away from it all?
A. Hanging out on our porch watching the birds.
Q. What's your ideal vacation spot?
A. Rocky Mountain National Park.
Favorite things
Song: Amarillo By Morning by Chris LeDoux
Movie: Brian's Song
Color: Wildcat Purple
Food: Seafood