Weatherization programs are offered through city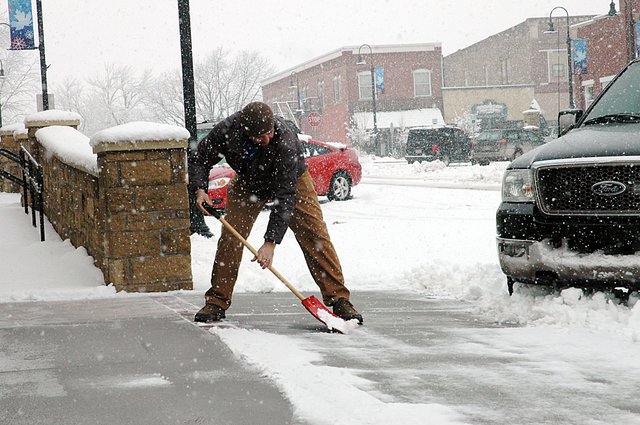 With the memories of 14-below-zero temperatures and even worse wind chills during the past several weeks still fresh, Baldwin City residents may want to look into a couple of weatherization programs offered through the city.
The first provides up to $6,500 for residents meeting certain income restrictions. The second provides a 4 percent loan for residents and businesses that don't meet the restrictions. The money can be used for insulation, furnace replacement, etc.
"The weatherization program funded by the State of Kansas provides outright grants for people in the community who need help the most," said Mayor Ken Wagner. "This money can go a long way toward improving energy efficiencies and lower utility bills for those in our community who normally would not be able to afford this type of investment in their homes. In a time where everyone is concerned about home utility bills, this is something that many in our community should look into."
A single person must earn less that $27,247 and a family of four less than $52,397 to be eligible for the grants. Applications are available through the city. After they're filled out, they will be sent to the East Central Kansas Economic Opportunity Corporation for review.
An energy audit will then be completed and recommendations from it can be done with whatever grant money is provided.
With the other program, known as Efficiency Kansas, low interest loans of 4 percent are available for qualified applicants to upgrade energy efficiency in their homes. Area small businesses that utilize residential-type furnaces and air conditioners can also participate in this program. MidAmerica Bank, Baldwin State Bank and Kansas State Bank are all participating in the program and have applications on hand.
Both programs are a cooperative effort between the city, Baldwin City Economic Development Corp. (BCEDC), private business and Baker University.
"We wanted a program that would a make a real difference in people's lives," said Dave Hill, president of BCEDC. "The weatherization program is for those with low incomes, elderly and those on disability. If approved, they can receive assistance and it does not have to be paid back. The Efficiency Kansas program is aimed at those who have the ability to borrow money and provides a great low interest rate."
Several people have already signed up for the programs. For more information, contact City Hall at (785)594-6427.