Neighbors: Thomas Kleist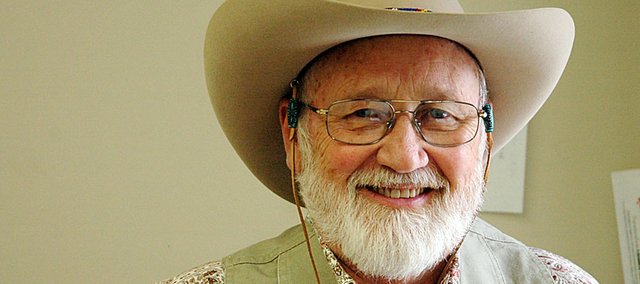 Name: Thomas G. Kleist

Occupation: Retired
Family: Sue Ann, my wife, and I share three children and six grandchildren.
Place of birth: Baltimore. (But I hate crab cakes)
Q. How long have you lived in Baldwin City and what brought you here?
A. Four years. It appeared to be a quiet place to retire with nice people. (We were right.)
Q. What's the biggest risk you've ever taken?
A. I quit college (Lutheran minister) and joined the Navy when my parents divorced. It was a very different lifestyle.
Q. What's the best piece of advice you've ever been given?
A. Smile and go with the flow. (I am not very good at it.)
Q. What two things would you want people to know about you?
A. I am a Mason. I don't text.
Q. What did you want to be when you grew up?
A. A railroader, I made it, 30 years.
Q. What's the best way for you to get away from it all?
A. Photography.
Q. What's your ideal vacation spot?
A. Alaska or the Flint Hills.
Favorite things
Song: Anything by the Sons of the Pioneers, except "Ride Ranger Ride."
Movie: "The Searchers" and "Big Jake."
Color: Green
Food: Spaghetti