School board closes rural elementary schools by 5-2 vote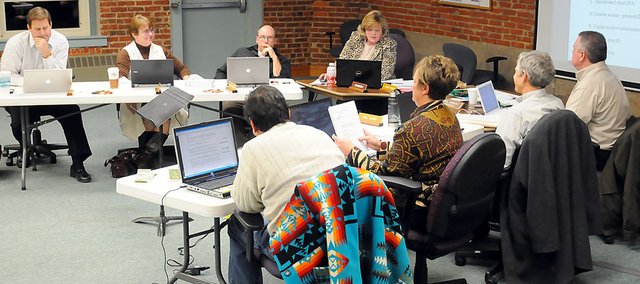 After months of discussion and public input, the Baldwin USD 348 Board of Education voted Monday night to close two rural elementary schools at the end of the 2010-2011 school year.
Superintendent Paul Dorathy's proposal to close Marion Springs Elementary School and Vinland Elementary School passed by a 5-2 vote. Board Members Blaine Cone and Ruth Barkley opposed the motion.
"We can't keep doing the same things with less," School Board President Alison Bauer said. "We've been continually cut from the state and we've made cuts everywhere, but we can't keep doing that. I feel like Mr. Dorathy made a difficult and painful recommendation to us. We've looked at other options and none of them were attractive."
Marion Springs and Vinland combine to house 139 students this school year. With Monday's vote, those students will be attending Baldwin Elementary School Primary Center and Baldwin Elementary School Intermediate Center beginning in the 2011-2012 school year.
The estimated cost savings of the elementary consolidation is $420,678 and most of that is personnel cuts. Starting next fall, all elementary students in USD 348 will be attending BESPC and BESIC, which are the two newest buildings in the district.
For more on this story, pick up Thursday's edition of The Signal.