Heritage task force plans how to spend $350K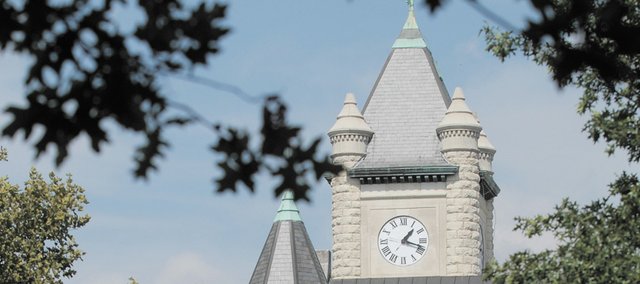 More than half of the $350,000 the Douglas County Commission has set aside for preserving historic and open spaces should be used for one or two major projects.
That was the consensus made Wednesday night by the Natural and Cultural Heritage Task Force, an eight-member group assigned by the County Commission to come up with recommendations on how to spend the $350,000.
For the past few months, the task force has held meetings across Douglas County gathering feedback on the kinds of projects the county should fund. While the group on Wednesday didn't make any final decisions, it did start prioritizing how the money should be spent.
The recommendations will be part of a preliminary report passed onto the commission in mid-January; however, facilitator Ken Grotewiel noted recommendations could change before then. The public will be allowed to comment after that report is given to the County Commission.
In particular, the task force thinks the commission should look for projects that have a community impact, educational value, matching funding and public benefit. Projects should also be given priority if they are urgent, sustainable, unique, affordable, feasible and connect to other sites, the group decided.
The task force recommended that 55 percent of the money — $192,000 in all — be spent on one or two major projects that would "take action, make an impact and hopefully complete a project."
"I would rather see one major project get going than six little projects get money and be at a standstill," task force member Jamie Knabe said.
The task force also came to a consensus that 30 percent of the funding — $105,000 — would be divided into six target areas that include:
• historical structures.
• prairie, woodlands, waterways and habitat restoration or preservation.
• agriculture, working farms and heritage farms.
• themes focusing on Freedom's Frontier National Heritage Area.
• pre-settlement history.
The allocation would mean that target projects could receive as much $20,000.
"That is a pretty major grant around here," said Judy Billings, who is an ex-officio member on the task force as the director of Freedom's Frontier.
About $35,000 of the funding would go toward a survey that would create an inventory of places in Douglas County with historic and natural value. Another $17,000 would be used for administration costs for overseeing the process.
The task force plans to present its final report to the County Commission in February.